CHIN AND CHEEK
TIGHTENING
Tighten sagging chin and cheek skin for a more sculpted jawline. Say goodbye to sagging skin and hello to a revitalized, natural-looking appearance, all without surgery, scars, or downtime.
Define is the ultimate all-in-one solution redefining facial procedures. Define deploys multiple non-invasive technologies that can be combined to help you achieve a natural-looking appearance without surgery, scars, or downtime. It offers quick, tailored procedures for your face, neck, and jawline.
Define uses a combination of synergistic complementary energies including bipolar radiofrequency (RF) and fractional radiofrequency microneedling. Its unique Design with multiple clinically proven technologies help to reveal a natural-looking younger facial appearance.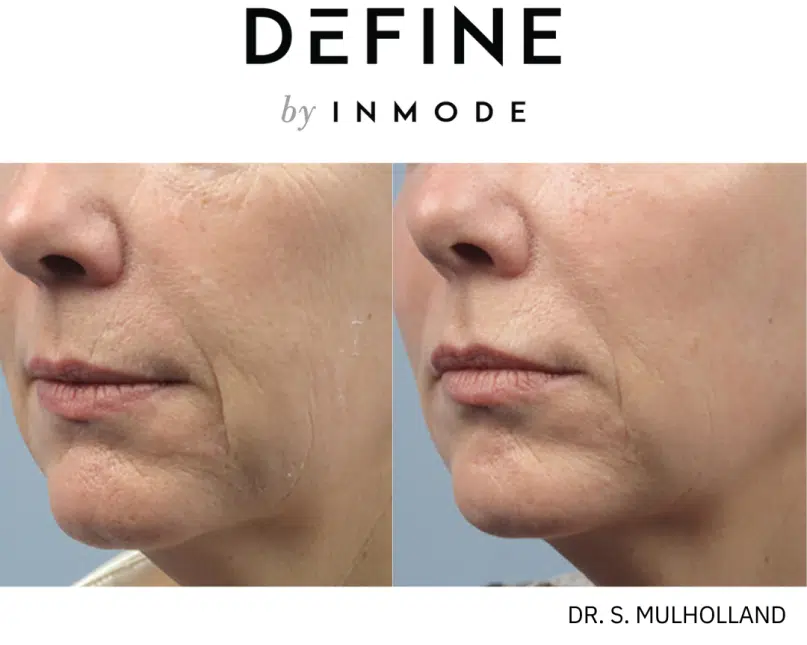 Highly Targeted
Define effectively targets the lower face and neck, areas often difficult to tighten, until Define.

0 Down Time
For patients wanting tweakments without halting their daily activities, Define is perfect. You can return to your routine immediately post-procedure.

Natural Looking Results
Tighten your jawline, neck, & chin area with the power of radiofrequency energy. There's no surgical scars or extensive procedure time needed.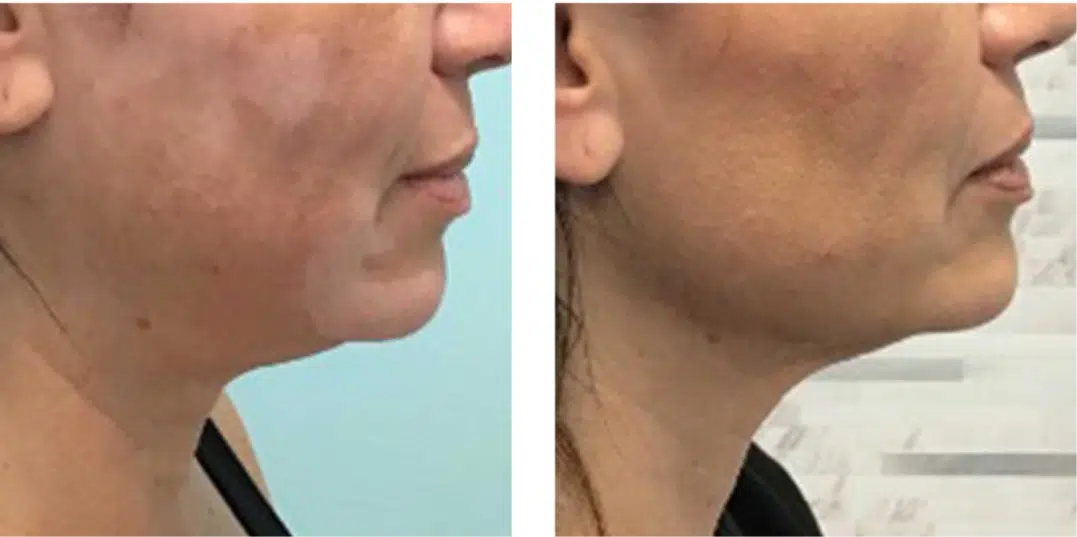 Frequently Asked
Questions
What can I expect during this treatment?
Define is a unique, non-invasive way to revitalize your facial tissue without surgery. It's hybrid configuration of both hands-free and hand-operated technologies address the complex topography of the face and enables customized procedures in all facial regions.
How safe is the treatment?
Define is recommended for patients who are seeking non-invasive facial
remodeling treatments.Define can improve blood circulation and will provide a natural looking younger facial appearance. It is a very safe and effective procedure that can be used on all skin types and skin tones.
Does the Define treatment hurt?
Most clients find Define very comfortable. During your treatment you can expect a warming of your skin similar to a hot stone massage. It is a quick and painless treatment that can be done over lunch time. You will be able to sit upright and can surf the internet, read a book, or Watch TV while treatments to restore youth are being performed.
How many sessions are recommended?
Your journey to a youthful jawline and neck is personalized to meet your goals. Our expert practitioners will recommend the optimal number of sessions tailored to your objectives. With each session, you'll notice gradual improvements in the treated areas, bringing you closer to the rejuvenated look you desire.
What kind of post procedure care is required?
For patients wanting tweakments without any disruptions to their daily activities, Define is
ideal. You can return to your regular routine immediately after these procedures.
Treatments Our Clients Also Love